Reliable Drain Cleaning Service in North Richland Hills
Your Plumbing Specialists For Drain Cleaning in Tarrant County
While Schrader Plumbing handles most types of plumbing situations, whether emergency, or planned, most people search for a "Drain Cleaning plumber near me".
Drain Cleaning Service in North Richland Hills
Call us for a fast, satisfaction guaranteed solution to all your drain and sewer problems in North Richland Hills. Speak with the North Richland Hills Sewer and Drain experts from Schrader Plumbing today. Not only do you receive great roto rooter service, but our friendly technicians will give you the best value for your drain and sewer needs.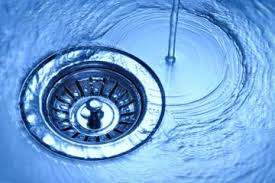 Here are some of the drain problems we can help with:
Clogged Drains: We can clean your drain, and have the latest equipment to blast away clogs, and are drain cleaning specialists.
Leaking / Collapsed Drains: If you have a leaking or collapsed drain or sewer line we can perform a thorough diagnosis and repair the line. We have a range of equipment to find the source of the problem, saving you time and money on only having to repair the right part of the line from the beginning. Our top of the line sewer cameras will show exactly whats causing the problem. Once diagnosed, we can help you with a range of options to solve your issue.
Drain Obstructions & Root Intrusions: If you have a Sewer drain obstruction or a tree root intrusion, we have equipment to roto rooter your pipes and get them functioning again. It is important with a root intrusion to run a camera down the line to make sure there aren't other consequences to the intrusion, or more roots further down the line
Drain Repairs & Replacements: Schrader Plumbing is able to offer a range of repairs and replacements and Schrader Plumbing will test the new pipe.
New Sewer Lines and City Connections: Schrader Plumbing can install your new sewer lines, or your new connection to the North Richland Hills city sewer. We also offer drainage installation.
Sewer Line Testing: Schrader Plumbing can test your sewer lines, with static test, to see if there are leaks or compromises in the lines.
When you choose Schrader Plumbing and Rooter you are choosing a quality drain cleaning service in North Richland Hills.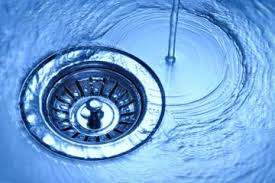 Call for Sewer Rooter Service
FAST! 24 Hour Sewer and Drain in North Richland Hills, 7 Days a week Drain Cleaning, we'll be there when you need us in North Richland Hills – on time, and ready to go.
Fully licensed and Insured for your protection.
Satisfaction Guaranteed service: You to be happy with the level of service we provide or we will make it right.
Prices Up-Front: For your peace of mind, you will know the price of the work we will do before we start.
Polite, Friendly and Tidy: Call us and discover the Schrader Plumbing difference for yourself.
If you have need of a quality affordable plumber specializing in Drain Cleaning in North Richland Hills Texas, call the professionals at Schrader Plumbing today. 817-262-0989